Global International Tax Services – Office in New York City
Our firm provides discreet and highly sophisticated international tax management strategies and international tax consulting services to high wage earners, families and businesses who maintain an international presence.
Our typical tax consulting services include the following, but vary based on the needs of each and every client we serve.
Determining and reducing the global tax obligations of individuals living outside the USA.
Determining and reducing the working abroad tax obligations of executives and businesses.
We provide international tax preparation of US tax returns for any US taxpayer (citizens and non-citizens) and business entities having assets or employee's abroad.
The preparation and filing of US tax returns for foreign nationals having tax obligations in the USA.
The optimal resolution of cross-border matrimonial issues and their associated international tax implications.
Year round tax planning to achieve a strategy for income preservation and foreign tax compliance.
Advice on how to obtain a US Foreign Tax Refund
The specification and creation of Trusts, Wills, and other legal and financial constructs that reduce or shelter assets and income from taxation while remaining 100% compliant with US tax law.
The filing of tax returns on your behalf in countries other than the USA, meeting all IRS and country specific international compliance rules.
Representation of those suffering through audits or legal actions under FATCA or other newly enacted international asset declaration rules.
Global Tax Services for US Taxpayers with Foreign Income Reporting Obligations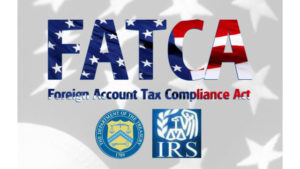 Our firm brings both skilled legal advisers  and licensed CPA's to bear on your international tax issues.  As both a confidential attorney and full service international accounting firm, we are uniquely qualified to challenge and renegotiate directly with the IRS to resolve and reduce tax obligations and penalties on your behalf.
Remember that if you are prosecuted under an international tax code violation, you should NEVER accept the IRS's statement of your obligation without a competent and thorough international tax review by an international tax professional.
To arrange an immediate consultation on your issues you may contact our International Tax Services Office conveniently located in New York City at (212) 239-1931.